IRLANDA
And so it is

Just like you said it would be

Life goes easy on me

Most of the time

And so it is

The shorter story

No love, no glory

No hero in her sky
Y así sigue la vida en Dublín. Es interesante estar en este país. Un país tradicionalmente pobre, en el que la gente hace menos de 200 años
se moría literalmente de hambre
y tenía que
emigrar
para salir adelante.
Hoy ese país es
el segundo más rico
de Europa y hogar de miles de emigrantes como el menda.
¿
La receta
? Muy simple
Ireland, 1950s, a decade of economic stagnation, high unemployment and mass emigration. The situation was not going to improve much more over the next 30 y
ears. Low economic growth, wrong fiscal policies, protectionism, and sometimes corrupt governments had widened the gap between Ireland and every other economy in western Europe. By the mid 1980s Ireland was experiencing a 19.6% high unemployment, the Irish had the highest debt per head in the world, and the nation's GDP per capita was only 63% of their
neighbours, the United Kingdom. The Irish were then known as
the beggars of Europe
.
This situation changed dramatically during the 1990s when Ireland achieved a remarkable rate of economic growth: from 1990 to 1995 Ireland's economy grew at an average rate of 5.14% per year, and from 199
6 through 2000 it increased at at an average rate of
9.66%. By the end of the decade, unemployment went down to a 4.5% and the nation's GDP per capita stood at $25,500, higher than both the United Kingdom at $22,300, and Eur
ope's Powerhouse Germany at $23,500. During a little over a decade, Ireland was transformed from one of the poorest countries in Europe to one of the EU's richest countries.
Ireland's 1990s and 2000s economic boom is generally referred to as "The Celtic Tiger". The
Celtic Tiger
term is an analogy t
o the name "East Asian Tigers" that was applied to Singapore, South Korea, Taiwan, and Hong Kong during their period of rapid economic growth between the 1980s and 1990s.
How did that happen? 10 root causes of The Celtic Tiger


The Celtic Tiger has been explained through many factors: low corporate taxes, low wages, US economic boom, foreign investment, stable national economy, a
dequate budget policies, EU membership, and EU subsidies. Economists are still debating about the relative importance of each of those factors. The debate about the causes of the Celtic Tiger is open and will probably last for decades. However, the fact is that all those factors have interacted, to one extent or another, to produce Ireland's exceptional economic performance:
Foreign Investment and EU Single Market
Eu
ropean Union membership and the benefits of the EU's Single Market was key to Ireland's ability to attract foreign direct investment. Many North American high profile companies such as Dell, Intel and Gateway were convinced by the Irish Development
Authority (IDA) and other government organisations to locate in Ireland because of its EU membership, low tax rates, government grants, and well educated, English-speaking work force.
Many leading US companies now use Ireland as a platform from which to operate in the European market. The rapid growth in the US during the 1990s together with the resur
gence in EU trade was undoubtedly a major contributor to Ireland's success. In 2003, overseas companies accounted for 51% of Ireland's exports and generated more than €14 billion of expenditure
in the economy, directly employing nearly 140,000 people.
Deregulation and Competition

In 1999 the Organisation for Economic Co-operation and Development (OECD) rated Ireland in the top three countries in terms of economic openness. Ireland's little government intervention in business compared to most EU members proved decisive in attra
cting foreign investment. Furthermore, the introduction of competition policy was a major stimulant in the services sector -the building of the International Financial Services Centre in Dublin led to the creation of 14,000 high-value jobs in the accounting, legal and financial ma
nagement sectors. The liberalisation of public utilities and transport, as promoted by the EU, made
airfares to Ireland fell and boost tourism.
Fiscal Policy


There is general agreement among economists that the reason for Ir
eland's economic miracle was its low rate of corporation tax, among the lowest in the EU. However, many argue as well that the timing suggests that Ireland's status as a low tax economy is a product of the Celtic Tiger, not its cause. In any case, lower taxes together with macroeconomic and budget stability resulted into a high level of investor confidence and therefore high private sector activity.

The famous Irish Social Partnership has been dubbed many times An
Irish solution for an Irish problem, although it is largely based in the social consensus model of the Nordic countries and Austria. The first Social Partnership was established in 1987 as an agreed multi-annual programme among the social partners to facilitate the difficult financial decisions made at that time to put the economy back on track. In those cases the trade unions made a commitment to wage moderation in return for a govenment's commitment to the welfare state.
The two key elements were wage moderation in return for income tax cuts and ongoing participation in economic decision-making through social partnership committees. Wage moderation in the heavily unionised public sector was a boom to the public finances, ensuring macroeconomic and labour force stability.
Human capital: Education


No country can attract long-term foreign direct investment without a well educated and skilled workforce. Irelan
d invested important financial and human resources in education since the 1960s with the introduction of free secondary education and grants
for third level education. By the 1990s the Irish workforce was amongst the best educated in Europe. And they all could communicate efficiently in English.
Not only had Ireland a supply of well qualified entrants to the labour market, many of those who emigrated in the 1980s were to return back to Ireland during the boom. Highly-skilled, experienced, and with extensive networks gained abroad they helped drive the massive increases in productivity through the 1990s.
EU Structural and Cohesion Funds

Between 1973 and 2001 Ireland paid €10 billion to the EU budget and received more than €43 billion from it. The EU Structural Funds have been vital to Irelan
d's development through investment in transport infrastructures, ed
ucation, training and industry.
However, subsidies alone are not the cause of economic development in Ireland, and many argue that EU funds may actually contribute to retard growth in another way as well. In any case, none of the other
poor countries
in the EU which also receive subsidies have achieved anywhere near the rate of growth the Irish economy experienced (Portugal averaged 2.6% GDP growth, Spain averaged 2.5% and Greece averaged only 2.2% growth from 1990-2000).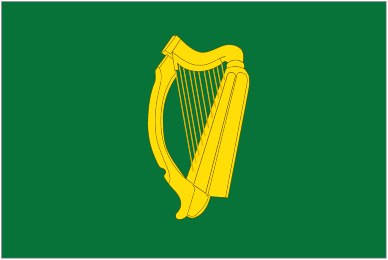 Small is Beautiful


Most of the richest and best performing European economies are relatively small: Luxembourg, Finland, Denmark, Iceland, Switzerland, Andorra... An increase in a small share of a large n
umber can make a huge difference to a small country. It is also easier to achieve good governance and social consensus in a small country than in a large one.
Peace and stability


Though rarely mentioned, the peace process in Northern Ireland and the Good Friday Agreement of 1998 gave Ireland a better image abroad and established Ireland's image as having a stable operating environment. It also transformed the political environment, enabling the government of the Republic to shift focus from security to economic development.
Good governance


Over the past two decades hundreds of overseas companies have located their European trading headquarters in the Republic of Ireland. That required a pro-active national government making long-term strategic decisions. The Irish government has had a consistently positive and active approach to the development of business, investing in human capital and pursuing a policy of attracting foreign direct investment. This
approach has ensured the ready availability of world class support services - from banking and finance to telecommunications and logistics. Low corporation tax and the excellent marketing of Ireland as an investment location by the IDA have proved equally significant.
Globalisation works for Ireland


Long before the Celtic Tiger the Irish were a truly globalised population. Ireland was until recently a nation of emigrants. There are as many as three million Irish citizens living outside of Ireland and it is said that up to 70 million people throughout the world can claim Irish descent. In the USA alone 40 million people claim Irish ancestry.
Ireland is a small but very open economy. Decades of state protectionism and successive economic failure lead to the situation where now the Irish are one of the most globalised
economies on the planet. Where Irish people once left to work in other countries, in foreign firms, now those firms have located in Ireland. For the first time in modern Irish history, the Irish now have the choice to stay. It is the story of how a small country harnessed economic globalisation for the benefit of its own people, to improve the welfare state and turn economic disaster into outstanding success.
Social and economic consequences of the Celtic Tiger

Some may say that the Celtic Tiger's main achievement was catching u

p with the rest of the European countries. That is simply not true, for Ireland has actually

overtaken

the rest of the European countries. This may well be actually a Celtic thing, being over-critical of ourselves and playing everyone down.

The achievements of the Celtic Tiger have been indeed notable. The Irish are now wealthier than ever and it is not unusual anymore to see a party of Irish skiers in Switzerland. But most importantly, Ireland's historic trend of emigration was stopped and as a result the Irish can now choose to stay and live -

well

- in their own country. The Celtic Tiger has led to a new era of national self-confidence. Gone is the Irish inferiority complex and the sense of victimhood that plagued Irish society for decades.

Of course, there is yet much more to do: improving the national health service, the road network, controlling the real estate bubble, the rising crime and violence among youths, accepting new demographics and multiculturalism, and so on. There will always be many challenges and threats ahead. No First-World society is completely trouble-free. However, when I look back to the last two centuries of Irish history, I can only say, quoting former Irish Ambassador to Britain Ted Barrington "

I'm happy that the old Ireland is gone

".




© Anjo Abelaira, December 2004
Anjo Abelaira is a freelance consultant specialising in project management. He was born in Galicia and has lived and worked in Ireland and Scotland. He is currently based in Brussels.